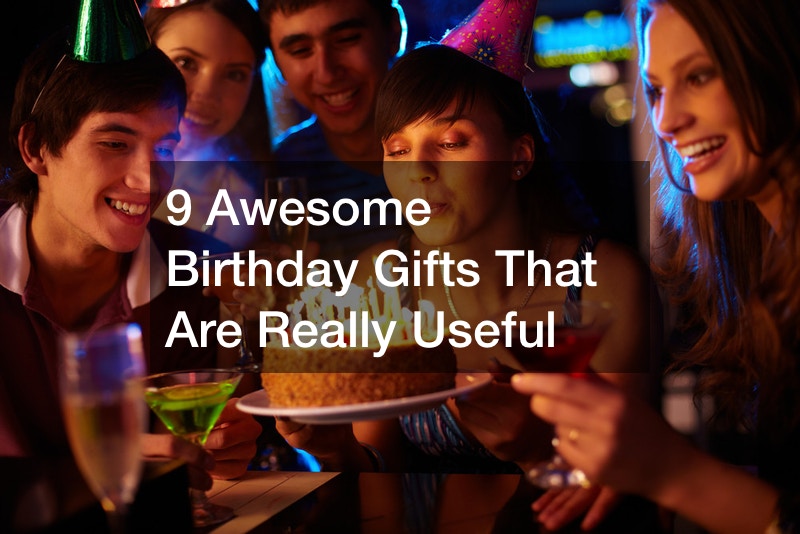 9 Awesome Birthday Gifts That Are Really Useful

Everyone loves gifts, and these gifts are always memory makers and especially those that come from family or friends. They not only build good memories but also strengthen relationships because they signal love and care. Shopping for family gifts is much more challenging than even with new trends and the ever-changing personal interests.
When you're shopping for people you have known in your entire life such as family and long-term friends, you're in a position to somehow know what they may like or dislike. However, gift shopping can become difficult when you're looking to buy one gift for the entire family as it's a challenge to appease multiple personalities with something they can all enjoy.
Ideas for that perfect gift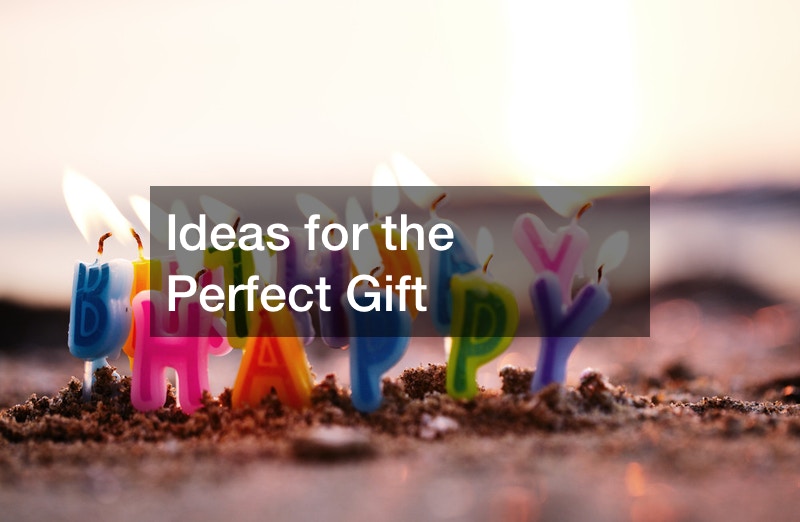 When searching for that perfect gift, it's always important to research and also visit the right places. Of course, you don't expect to land a good gift from a low-end second-hand store. As much as you can land some nice vintage or barely used items, buying something brand new, straight from the manufacturer or a retail store and which fits the recipient's character and personality is the way to go. So, what are some of the perfect gift you can get your loved ones who are within the 21 to 39 years age bracket. Let's get you some few ideas below.
1. Custom Clothes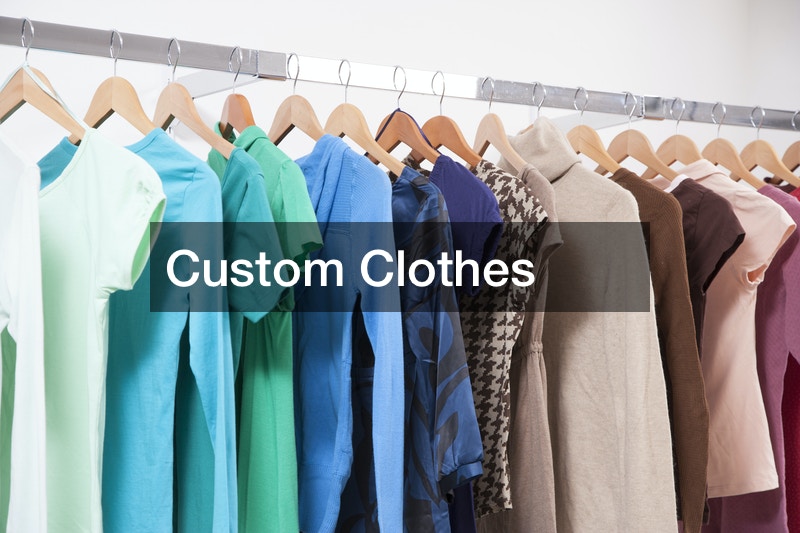 Nothing tells your friends and family that you love them more than gifting them with something they love. A pair of customized shirts or socks is one the easiest to get birthday gifts that can tell your friend how much he or she means to you or your dad how cooler he is than anyone around.
If you want to get a birthday gift that is fun and lighthearted, clothing, especially custom ones, is the way to go. This because custom clothes are less expensive than many other options as well as fun. This means you can get a pair of socks or shirt to your friend or family member, and customization usually adds something special to the birthday gift. If your friend or parent loves some designer shirt, trousers or pants, consider getting them a custom designer shirt, trousers or pants.
Add some picture/drawing/print or any custom name for a personalized look. Make sure you go for custom print that knows they can enjoy or find it interesting walking around with it. A good custom clothing is one that everyone knows is theirs. A perfect custom birthday shirt for your friend or family member will make a huge difference, and the recipient of the shirt will walk around all day feeling on top of the world.
2. A Custom Bike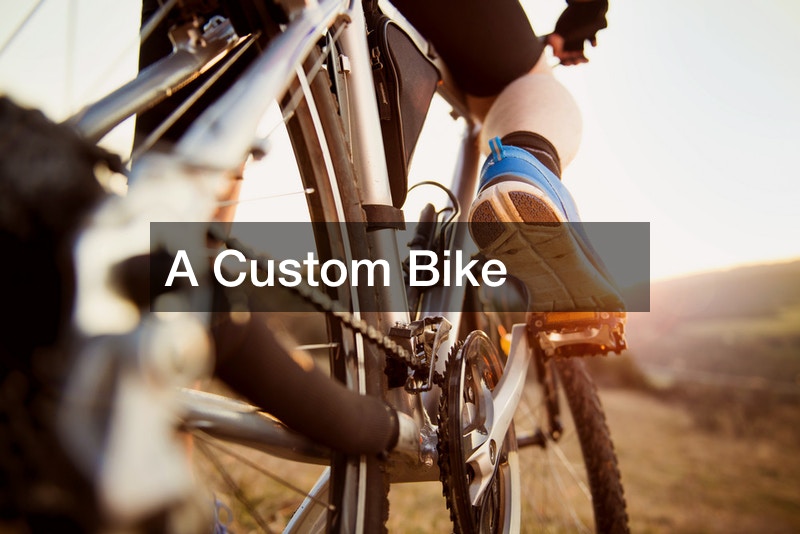 Whether your friend or family member enjoys cruising in town with a bike or spends most of their waking hours in spandex, the birthday is the perfect time to help them in upgrading their gear. A custom beach cruiser with a custom bike rack will be a perfect gift that can make someone feel special. Getting your favorite a custom new water bottle can be a clever idea as well.
You can also go for Rapha water bottles which most professional cyclists use. The bottles are BPA-free, simple design, 650ml in size, and dishwasher friendly. Adding a copy of the cyclist Ride book to the beach cruiser will even be a much better idea. The book features some of the world's famous riders out here. The book covers the greatest rides in Europe, Vietnam, Lebanon, the USA, and Ethiopia. Such a gift makes the recipient visualize and learn some of the greatest experiences they can get from their bike.
3. Classes for New Hobbies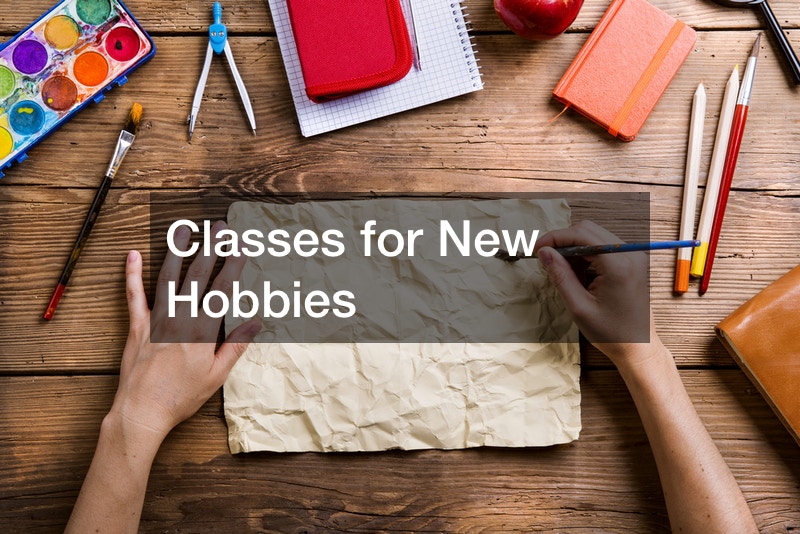 There are normally endless benefits of having a hobby. Hobbies keep you active, stimulate creativity, make you more interesting, and enhances your social life. People with hobbies are often productive, focused, and well-informed of the world around them. If your friend or family member wasn't brought up with a hobby or would like to explore new hobbies sponsoring their hobby welding classes would be the greatest birthday gift ever. Several courses can make real good hobbies.
Some of the welding classes that make new and awesome hobbies include interior design course, floristry, a basic camera handling course, horticultural, garden design, yoga course, landscaping, among others. A successfully finished hobby welding course can turn a hobby into a career. There is no better feeling than the feeling a person gets after taking their hobby to the next level. Some hobbies are addictive and can turn out to be life-changing.
4. Skincare Treatments
Skincare is a basic necessity for most people, but it can also make a great gift. Who wouldn't want a luxe body butter or face cream that they normally wouldn't buy for themselves? None. A skin rejuvenation treatment would be the best birthday gift for any skincare junkie in your contact list. One of the best skincare products you can gift to a friend or family member is the Renee Rouleau Triple chemical peel used to brighten the skin and clear clogged pores. The smooth peel can transform dull skin in front of your eyes, making it a very worth treatment for any penny. For facial fanatics, Dermapore Serum Infuser and Ultrasonic Pore Extractor will be a good pick.
The treatment can clear out blackheads, decongest pores, as well as clear whiteheads and other grime and gunk. A beauty roller is another perfect birthday gift for any skincare fanatic. Madonna beauty roller is one specific good brand when it comes to tech tools. The tool provides ultra-infrared energy to contour and firm. It can be used both in the body and the face. Augustinus Bader body cream is another excellent skincare treatment that can be a perfect birthday gift. The body cream helps in cells regenerate and repair, improving every look in your body from stretch marks to cellulite.
5. Wine Bottle Carriers
While a bottle of wine can be a classic birthday gift for your wine-obsessed friend or family member, a perfectly designed wine bottle carrier can do better. Surprise your loved one with an appropriately grape-themed wine bottle carrier that they would never expect, and they will remember you forever. Some of the popular bottle wine carriers you can get include a customized Picnic Table Wine Carrier that is foldable. This type of carrier is an excellent totting tool for all your essential picnics. Super Chill four-bottle Chiller is another awesome birthday gift for your wine lovers.
The chiller simultaneously keeps four wine bottles at a perfect chilly temperature without fuss and drips of a bucket of ice. You can also get a portable outdoor wine table that is perfect when relaxing in the park, picnicking, or in the backyard. The outdoor table stakes into the soil and can hold a bottle of wine plus two glasses and a plate of treats like grapes. Moreover, a reusable wine tote bag can be an upgrade birthday gift for your wine lovers. The minimalist, sturdy wine tote bag can hold two bottles of wine and can be carried in the hands or over your shoulder without risking any spillage.
6. A Dining Room Set
A set of dining room gifts comes in handy when gifting a friend or family member who has family or a home that he or she takes care of. A dining room set is that kind of gift that brings joy to the entire family and also helps in enhancing the family of friendship bond by bringing people together through fun and laughs. One awesome dining set gift for your friend or family is a custom printed bowl cover set.
The bowl covers can be cat-printed or any other print that you know the recipient likes. The covers are eco-friendly, look pretty good, and are a perfect alternative for saran wrap. Oven gloves are also perfect birthday gifts. They offer extra-protection to the hands and arms when gripping hot items. Additionally, a cotton lunch bag is another dining set gift that is made from organic cotton. The bag is perfect for packing leftovers for lunch.
7. A Facelift for Their Car
Vehicle auto detailing is a perfect gift that any car enthusiast will appreciate. The gift is universal and suits all occasions, be it an anniversary, birthday, or any special event. Who wouldn't want them pimped at no cost and to their liking? This is the time everyone wants their ride to look neat and a cause of admiration. One of the best car detailing services you can sponsor your friend or family member for is tire services. Get them new all-season tires that have a good wet-weather grip and snow cruising capabilities. They will love you forever! Other auto detailing services you can sponsor include interior vacuuming, interior polish, tire cleaning, mirror, and trim cleaning among others.
Buying them car detailing products is also not a bad idea especially for those who love to do it themselves. Get them something like is the Armor All Extreme Tire and Wheel cleaner. The car detailing product is specially formulated to attack brake dust, road grime, and grease, which are constantly attacking your car wheels. The clear attacks them by dissolving so that your shiny, beautiful rims and natural, deep black tires can be revealed.
8. Plant Stands
Plant lovers usually pay much attention to even finer details that most people might ignore. These people understand the satisfaction and tranquility that plants over them. If you have a friend or a family member or friend who is a plant lover and you are looking to get them a birthday gift, there are a bunch of options to consider. A beautifully designed plant stand would be a perfect choice for them. You choose between getting a plant stand that holds plants indoors, outdoors, or both. There are very many wood pallets for sale online or in various physical stores that you can purchase.
One of the most popular plant stands to consider is the Urban Outfitters Rattan Plant Stands, which usually feature several plant display levels. The stand is classy and occupies minimal space. It can be folded and perfectly fit in tight spaces. This type of stand can only be placed indoors. Another excellent birthday gift option is the Grand 5 Green House Plant Set. The plant pots/stands usually come in five different colors (yellow, red, green, and black). This gift gives a nice experience to the recipients.
9. Gaming Keyboards
Games and gaming peripherals can be a perfect gift for your girlfriend/boyfriend or any other person close to you. If your friend or family member already has several games, gaming peripherals would be the main thing to consider. If your recipient loves to play the sandbox video game game Minecraft, getting them Minecraft upgrades wouldn't be a bad idea. In fact, they will adore you. get then the Bedrock edition with the Nether update and improve their gaming experience.
One major gaming peripheral that most gamers adore and would feel special if someone gets them is the gaming keyboard. This is something that can transform a gamer's experience. However, choosing the right gaming keyboard won't be easy, especially if you don't know which specs are good for the peripheral.
Some of the gaming keyboards that you can consider are as follows: ASUS ROG Strix Flare mechanical gaming keyboard. The keyboard enhances the game performance and has a faster response time. Corsair K70 RGB MK.2 Mechanical Gaming Keyboard is another great option for the gaming keyboard. The keyboard has 104 key rollovers and unlimited customization colors. This keyboard is highly efficient and accurate. ROCCAT Vulcan 121 AIMO RGB Mechanical Gaming Keyboard is another birthday gift option and one of the best gaming keyboards on the market. The keyboard comes with superior technology, highly durable, and it's powered by an IMO intelligent lighting system.
With just a bit of effort and time, you can always find a wide range of awesome birthday gifts that your friend or family member will remember for years and years to come. Don't be afraid to explore different things even if you yourself don't like them. You never know.
What you may not like may be someone else's most anticipated gift.