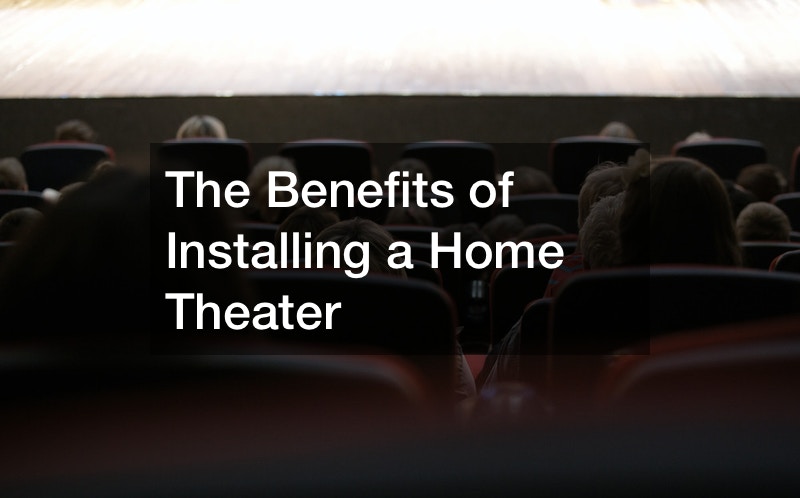 The Benefits of Installing a Home Theater

Are you looking for your next home improvement project? Look no further! Installing a home theater is a popular home improvement project that can make a real difference in your day-to-day life.
You may think installing a home theater is expensive, but there are options available for all budgets, large or small. With a smaller budget, you can have a simple home theater that still gives you everything you want, or if your budget permits, you can make a more elaborate home theater.
There are a few options when it comes to sound for your theater. You can add surround bars that create an excellent sound experience, or use multiple speakers. With new technology, most speakers are now wireless which gives more flexibility to place them strategically to provide the best results.
Just think about all the money you will save in the long run with a home theater. Now you can enjoy movies at home instead of paying costly movie theater ticket prices and buying expensive snacks.
Installing a home theater will create a relaxing and enjoyable atmosphere for you and your family.
.