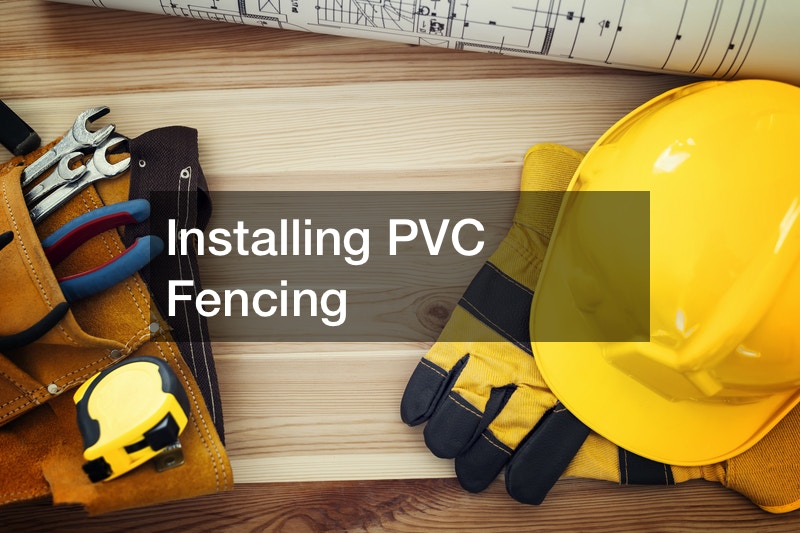 Installing PVC Fencing

PVC fencing can be a great alternative to traditional wooden or chain link fencing that is more durable and that still looks great. The first step is to lay a straight line and mark it so that you know where you are going to place the fence. You also need to mark where your post is going to be put so that you get an idea of where the fence is going to be. You want to first place your post so that you have a starting point and so that you can start assembling and installing the rest of the fence.
To make sure the fence is sturdy and secure, place concrete around the posts to ensure that they do not move and do not wiggle around. You need to level your post then place the other that is going to be part of the panel. You can then snap in the bottom rail of the fence and make sure that it is secure. This is going to be where the panels are going to fix the fence. You then snap the panels into the rail. You can then add your spacer to help ensure that the panel is well installed and add the rest of the panels.