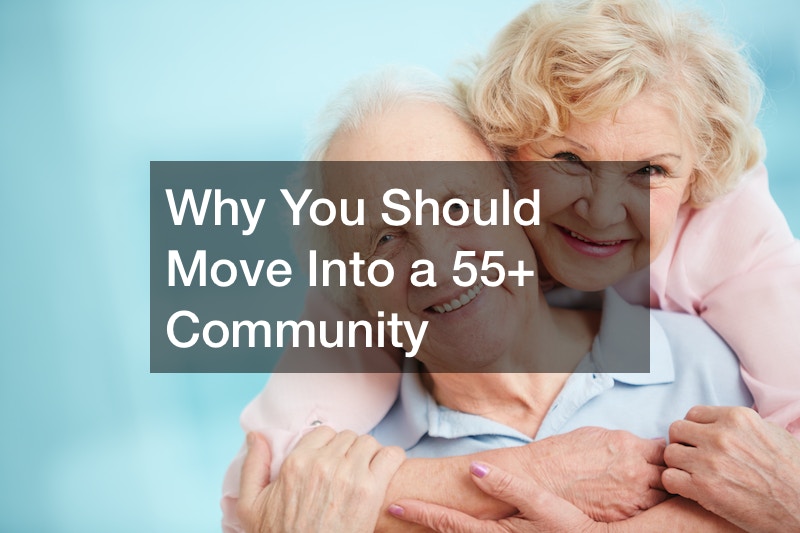 Why You Should Move Into a 55+ Community

Today's retirement communities, also called 55+ communities, differ from those of the past. They are independent and age-restricted communities for individuals seeking to downsize and live a maintenance-free lifestyle. There are many reasons why retired people should consider moving to such communities.
This video highlights the pros and cons of living in 55+ communities.
Retirement communities emphasize fitness and provide numerous activities that are easy and fun for active adults. Most of these communities have recreation rooms and fitness centers. In addition, they have a calendar filled with activities and events that focus on being healthy. These activities include field and bus trips, cooking classes, accessible handicapped and walkable campuses, community barbecues and picnics, and shuffleboards. Such events ensure that one is not only active but social.
One of the main benefits of 55+ communities is that they promote a sense of togetherness and unity, unlike the normal stand-alone residential neighborhoods. Retirement communities significantly impact a person's quality of life and well-being. People in these communities know each other and share the same goal of creating memories. Furthermore, retirement communities provide maintenance-free living, which includes roofs, driveways, sidewalks, streets, and exterior building maintenance.
.