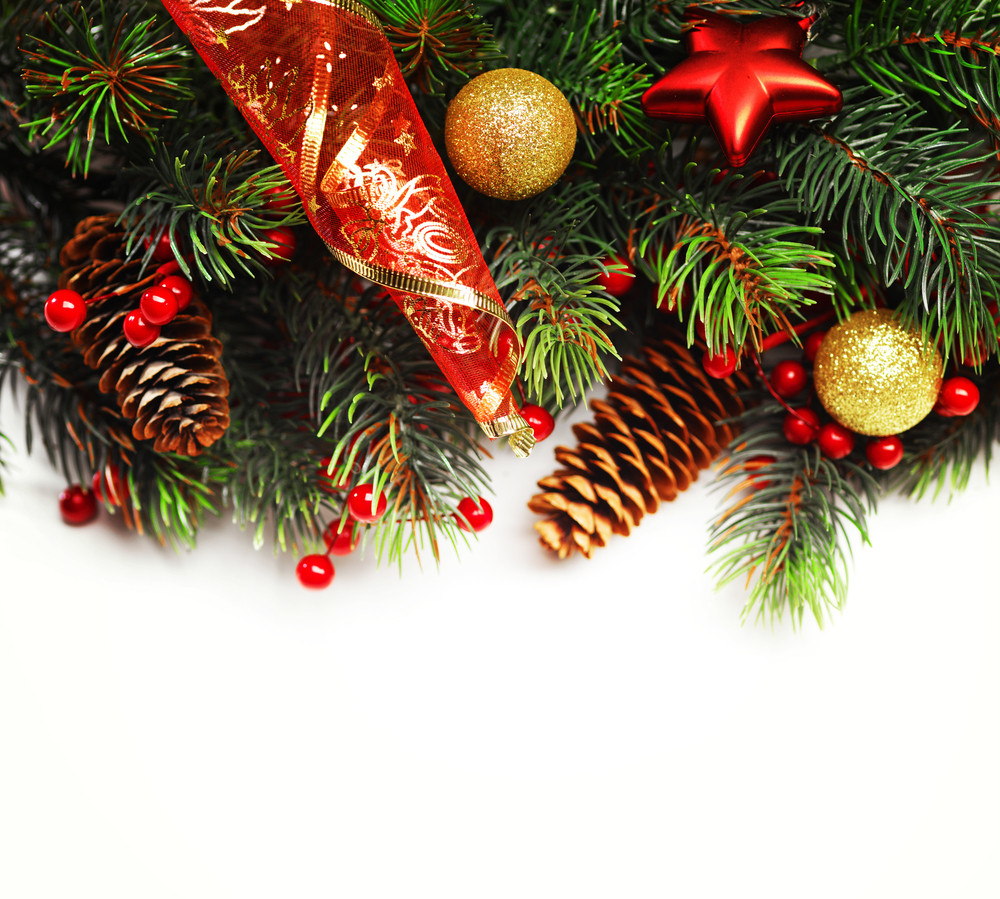 Getting the House Ready to Host for the Holidays

This year has been very unpredictable. A pandemic and economic slowdown combined with a variety of natural disasters like hurricanes and wildfires will make the holidays a welcome break from the stress of daily life.
However, because of travel restrictions and ongoing concerns about COVID-19 will have many people considering entertaining close friends and family at home rather than long-distance travel and huge family gatherings.
For many, a break in tradition might cause some consternation as they are preparing for the holidays. Millennials are much less likely to host formal dinners at home than previous generations. However, the changes brought on by the pandemic and slow economy could present an opportunity to revive the old custom of formal entertaining.
Here are some steps for preparing for the holidays at home:
Renovate Your Kitchen
While not everyone will need a kitchen renovation, for those who do, now is the time to get started. Kitchen remodeling can take months, depending on what is included. But this year, the construction industry has slowed significantly, so contractors might be available to work quicker than normal. Moreover, the economic slowdown might present homeowners with an opportunity to get good bargains on labor and materials.
Among the most common kitchen remodeling projects are:
Flooring: Many older homes with linoleum flooring are upgrading to wood, bamboo, or vinyl flooring as a more durable option.
Cabinets: Advances in cabinets make the storage more efficient without breaking the bank.
Countertops: Granite, marble, and quartz countertops look classy and last forever if treated with sealant.
Appliances: Smart technology has been integrated into kitchen appliances to make them more energy-efficient and allow you to control them from anywhere using your phone.
Luxury touches: Trash compactors, water dispensers, and cocktail bars make entertaining easier when you are preparing for the holidays.
Deep Cleaning
Americans spend most of their time in their kitchens and family rooms. Since the kitchen is also where you will prepare food for your guests, you will want to make sure your kitchen is spotless when preparing for the holidays and entertaining.
During the pandemic, people have gained a new appreciation for how diseases travel. Coronavirus, for example, is an airborne pathogen that is much more likely to be carried on air currents than surfaces. This means that you might want to pay special attention to cleaning:
Ceiling fans and fan blades
Vents and air registers
Window sills
Curtains and window blinds
These surfaces not only collect dust and greasy residue from cooking, but they are also often neglected during weekly cleanings. Giving these areas the once-over before entertaining can give you and your guests the peace of mind knowing no pathogens are lurking there.
Furnace Maintenance
Nothing would be worse while you are entertaining than to have your heating system malfunction. Fortunately, a heating contractor can look at your furnace while you are preparing for the holidays. A few of the routine, but necessary, maintenance tasks your technician can perform include:
Filters: Dirty filters are the most common cause of heating inefficiency. More importantly, they can force the blower to struggle, leading to premature wear and burnouts. Replacing your filters can also make sure your heating system traps any pathogens, like coronavirus, and allergens rather than recirculating them to your guests.
Ducts: HVAC technicians can test your heating system to see if your ducts are clogged and clean them out if they are. Like dirty filters, dirty ducts can make your guests ill from pathogens and allergens are blown into the air.
Furnace: A seasonal furnace inspection can identify common problems that can develop over the summer. Leaks, corrosion, and clogged exhaust vents are very dangerous and can turn a holiday party into a tragedy.
Blower: The blower that circulates air through your home can develop annoying problems, like humming, vibrating, and squeaking, that can disrupt your holiday entertaining.
Depending on the type of furnace you have, you may also need to restock on fuel for the coming months. For example, if you have a home heating oil furnace, you may need to get some heating oil to ensure your friends and family or any other guests stay warm during the winter months. If you have a new oil heating furnace, you likely won't need to get more oil this year. Heating oil will last anywhere from 18 to 24 months, so you only need to check every so often if you will need more. However, get in the habit of checking this routinely so that you do not forget and run out.
The last thing you would want during your holiday get-together is for the heat to stop working. Not only will you all be covered in blankets, but the food you spent hours working on might get a bit chilly, too! For these reasons, it's smart to check how much fuel you have before the colder months begin. Be sure to run your heating a few months in advance as well to make sure that everything is running smoothly.
De-clutter Your Home
Entertaining takes up far more space than you might anticipate. This is particularly true if you are planning to host overnight guests. As a result, you should consider de-cluttering your home while you are preparing for the holidays. Getting rid of those things that make your home crowded during holiday entertaining will not only make entertaining easier, but will also make your home more liveable after the holidays.
The problem often comes in disposing of those unused possessions. Some options include:
Storage: If a possession has sentimental value, you might prefer to put it into a storage unit rather than getting rid of it. Small storage units are usually affordable and if you find one that provides 24-hour access, you can get to your possessions any time you need them.
Sell: One way to make some extra money is to sell your unneeded possessions. The drawback of this option is that you may need to devote some time to posting ads and responding to inquiries.
Donate: Donating unused possessions to charity is attractive for a few reasons. The fair market value of the donation is deductible as a charitable expense and your possessions might truly help someone in need.
Landfill: Taking a load of possessions to the landfill might feel cathartic, but might be unwarranted unless they are completely unusable. Landfill contribute to air, ground, and water pollution as chemicals used to process your possessions degrade. Worse yet, some materials do not break down and could remain in the landfill for centuries.
Think Safety
Avoiding accidents during the holiday season is an important aspect of preparing for the holidays. Fortunately, most of the steps you can take to accident-proof your home are common sense tasks you already perform. For example:
Fire: Between cooking fires, candles, and Christmas tree fires, the holiday season can be very risky. Make sure you have a fire extinguisher in your kitchen. If you live in an apartment building, take a look at the tag on the fire sprinkler system to ensure that it has been inspected recently.
First aid: Be prepared with a first aid kit so you can render aid if your guest fall ill or get injured. Basic supplies like bandages, antibiotic ointment, analgesics, and a CPR handbook will prepare you for burns, cuts, and falls.
Disaster preparedness: Winter weather can cause trap guests at your home. Worse yet, wind, snow, ice storms, and floods can knock out roads and power. Being prepared with emergency food and water can keep you comfortable until roads are repaired. Likewise, a flashlight, battery-powered radio, and extra blankets can be essential while waiting out a storm. If you have pets, keep an emergency stash of pet food on hand. If you have infants, spare baby formula and diapers are essential.
Furniture
Having enough furniture for all your guests ensures they are comfortable during your party. Include an "audit" of your furniture while you are preparing for the holidays so your guests do not need to sit in lawn chairs and beanbags at your party.
If you determine that you need some extra furniture, you have a few options for getting the furniture you need.
New furniture: Around the holidays, you can often find sales on furniture that can justify giving yourself some furniture as a gift. The downside is that you may need to shop early so your new furniture can be delivered before your holiday entertaining begins. If you entertain frequently, you should consider investing in folding chairs and a card table that can be stored easily between parties.
Second-hand store: You can often get a good deal on used furniture by shopping at a second-hand store. Even if the condition is not as good as new, you only need it to last through the holidays. After the holidays are over, you can keep the furniture or re-donate it.
Rentals: Party and event suppliers often have chair rentals available. The benefit of rental furniture is that the rental company will often pick up and drop off the furniture.
Prepare Your Yard
Another option is to entertain outside. This option might not be feasible for climates in the U.S. where you would require snow removal to even see your yard. However, in some areas, relatively mild winters provide the perfect opportunity to entertain outside. In these areas, entertaining outside provides a few benefits.
Crowds: Entertaining outside keeps the crowds out of your kitchen. This is safer for your guests and has a lower risk of damaging your home. Moreover, in the age of COVID-19, outdoor events are less likely to result in the mass transmission of the virus.
Kids: Kids can always find something to do outside. Keeping kids entertained provides a break for their parents and ensures guests of all ages can enjoy your holiday party.
Clean up: Although this article has focused on preparing for the holidays, cleaning up afterward can also consume your time, energy, and money. Entertaining outside makes cleaning up easy, particularly for those accidental spills that you can clean up with a hose.
Natural ending: One of the unappreciated benefits of entertaining outside is that your party will have a natural ending time. If you want to male sure your guests head home at a reasonable hour, do not rent party lights or space heaters. As soon as night falls, your guests will have to choose between sitting in the cold and dark or going home.
Plan Your Menu
Over half of meals are planned within an hour of eating. However, as you are preparing for the holidays, you should plan your party menu well ahead of time. This provides a cushion that should substantially reduce the stress on the day of the party.
Some benefits of planning your menu in advance include:
Assign dishes: One of the best ways to get help for your party is to assign dishes to the guests. This method of delegating responsibility can reduce both the work and cost that falls on you. This frees up your time to handle all of the other hosting duties. Equally importantly, your guests feel appreciated as contributors and can show off their cooking abilities. Finally, if you have guests with special diets or food allergies, they can ensure your party includes dishes they can eat. For example, your fitness nut guests can search for easy healthy recipe ideas while you focus on the turkey and gravy.
Shop ahead: Planning ahead for your menu allows you to shop for deals or even place special orders for your menu. For example, if your party will not be complete without meatballs from the local Italian restaurant, planning ahead helps both you and the restaurant in preparing for the holidays.
Pre-cook dishes: Some dishes can be prepared ahead of time and frozen until your party. For example, cranberry sauce keeps well in the freezer indefinitely. By planning ahead and prepping some dishes before your party, you can free up your time and your stove for dishes that must be prepared on the day of the party.
Minimize last-minute grocery runs: If you prepare your in advance, you reduce the risk of being caught unprepared. More importantly, if you do forget something, you might be able to make your grocery run a day or two before your party instead of the day of your party. This can be critically important if your party is planned for Christmas or Thanksgiving, and your local grocery store is closed on holidays.
Make a List
As you are preparing for the holidays, you should consider making a list so all your preparations are completed on time. One suggestion is to organize your list by the date it needs to be started and completed so you can avoid time crunches and unnecessary costs.
For example, hiring carpet cleaners might require an appointment. If you call the week of your party, you might be unable to schedule an appointment before your party. However, if you plan ahead, you should be able to schedule an appointment for exactly when you want it.
Conversely, there will also be tasks that cannot be performed until the day of your party. For example, going to the convenience store for ice for parties probably has to happen on the day of the party. However, if you have your written plan, you can make sure this task is not missed even in the hectic run-up to the party.
A written list can also help you to delegate tasks to other members of your household. There is no reason why you cannot assign a grocery store run to your son and preparing the mashed potatoes to your spouse to free up your time to cook the roast beef. By delegating tasks, you will be a happier and more prepared host.
Preparing for the holidays and entertaining season does not need to be stressful if you plan ahead and stay organized. Prepare a list with tasks organized by timeframe. This ensures that tasks that need to be started far ahead of time get completed. For example, planning a kitchen remodeling project or renting furniture for a party might require planning months ahead of time.
Planning ahead also reduces the risk that you will miss a task. Some tasks, like buying ice for parties or changing your furnace filters, could slip your mind if you do not have a plan for making sure they get done. With a plan in place, however, you remove the stress of worrying that you will be unprepared and allow you to enjoy holiday entertaining.