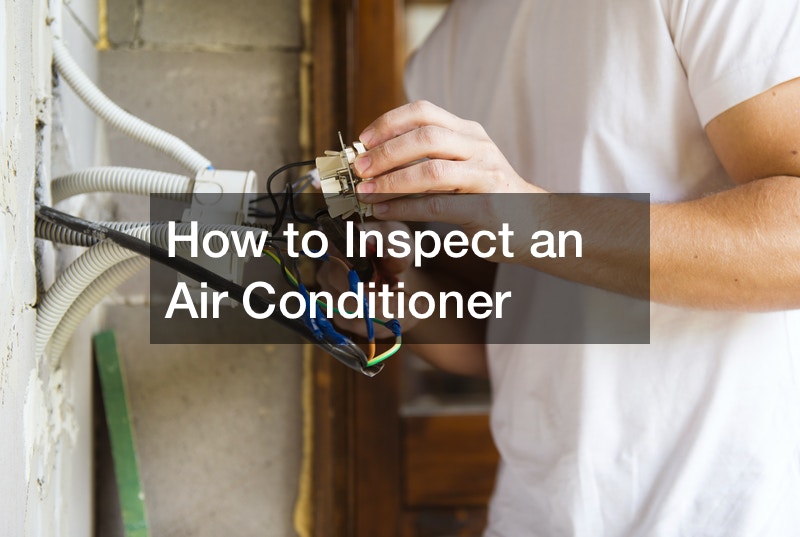 How to Inspect an Air Conditioner

AC inspection is crucial to maintain your air conditioning unit for the duration of its lifespan. It keeps your home comfortable, your air quality in great shape, and your energy bills down. This video shows how to conduct an inspection on the outer installations of your AC system.
The first thing to do is simply check to see if the machine is level. An unlevel machine will cause premature degradation because of the flow of freon and other fluids. If it's uneven, you can put in shims at the base until it is.
It's also good to make sure there are no bushes or other types of vegetation around the unit. Your air conditioner needs a three-inch lift off of the ground and three feet above and around it to operate effectively.
Next, check the fans to make sure there isn't any debris stuck in the fan that can lead to damage. Check the manufacture date, tonnage (which you can get from the serial number), and the maximum breaker. This is important for measuring voltage from the breaker box inside your home.
Check to make sure there is a cutoff with good wiring so a maintenance man can effectively and safely cut off power when they are working on it. For more information, click on the link to the video above.