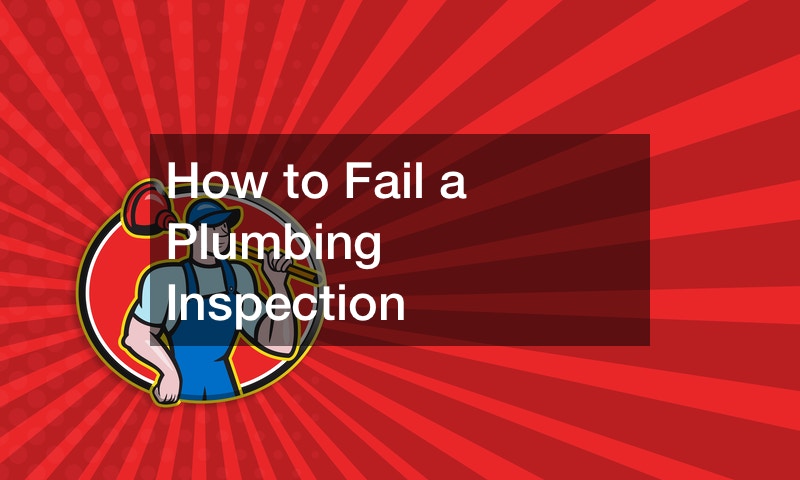 How to Fail a Plumbing Inspection

Regular plumbing inspections help increase the longevity of your plumbing lines and reduce the number of costly repairs you need to make. However, failing a plumbing inspection can be a pain. This video shows what can lead to an inspection failure whether the plumbing was installed by yourself or plumbing contractors.
The first way to fail is if your washer is connected to the wrong diameter piping. Regulations dictate that you need two-inch pipes, not the previous standard of one and a half-inch pipes. The standing pipe must also be 18 to 30 inches in height.
Another reason is if there are no drill plates or protection plates that prevent dry wall installers from drilling into the plumbing lines. If this occurs, it can lead to a leak in the pipes and water damage, including mold and rot.
The third violation is if you use a sanitary T-line on your horizontal pipes. They are meant to be installed only on vertical pipes. A Y-line reduces resistance and leads to fewer blockages.
If you don't install a cleanout on the main stack of your plumbing pipes, you will fail the inspection. A Y or two-way cleanout needs to be used. A straight coupling will lead to an automatic failure. Keep it in an accessible location for the plumber to get to.
For more information, click on the link above.