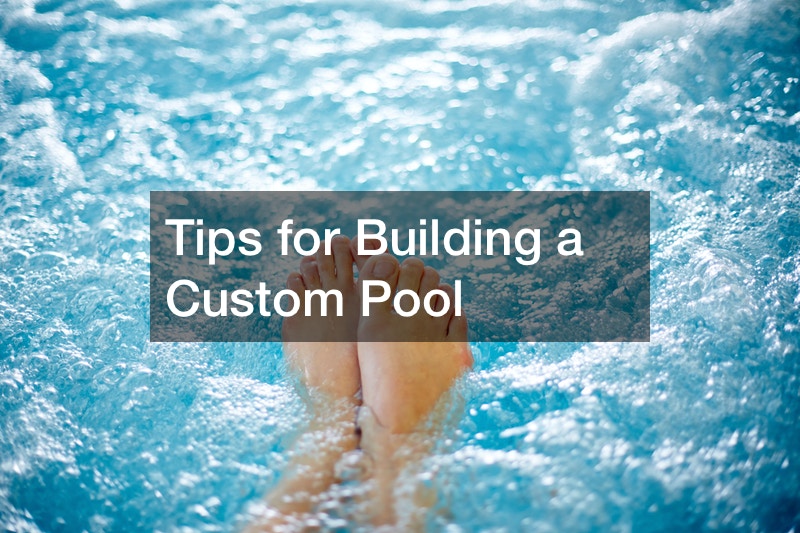 Tips for Building a Custom Pool

Are you thinking of building or purchasing a custom pool for your family? It's no secret that a swimming pool is an endless source of entertainment for your family members of all ages! It's something that every member of your family will be able to benefit from and enjoy.
However, a pool is a huge investment. They come with a high price tag.
And if you're building or buying a custom pool, that price is even steeper. It's important that you fully understand and accept all the costs associated with pool ownership before you commit to building a custom pool. You really have to make sure you know what you're signing up for and getting yourself into!
Once you've committed to the idea of a custom pool, you can begin the process. Be prepared for a lengthy, and often a complicated, chain of events. A pool is not built overnight! But if you are patient and thorough, you'll soon be able to enjoy the benefits of owning a pool.
.